This fall at the High Point Furniture Market Soicher Marin debuts a new collection of over 100 works by contemporary artist Julie Houck whose distinctive scenic and abstract works of oils and intaglios will transport the heart, mind and soul.
As a contemporary painter, Julie aspires to convey not only the scene but also the moment and mood. "The moment is fleeting but the painting allows us to live in that moment a bit longer, to linger, to reflect, to contemplate, to enjoy."
"I am inspired by the interplay of light on the landscape, which is ever elusive and always changing. Painting softly allows me the opportunity to recreate that one special and particular moment when the land, light and atmosphere seamlessly fuse."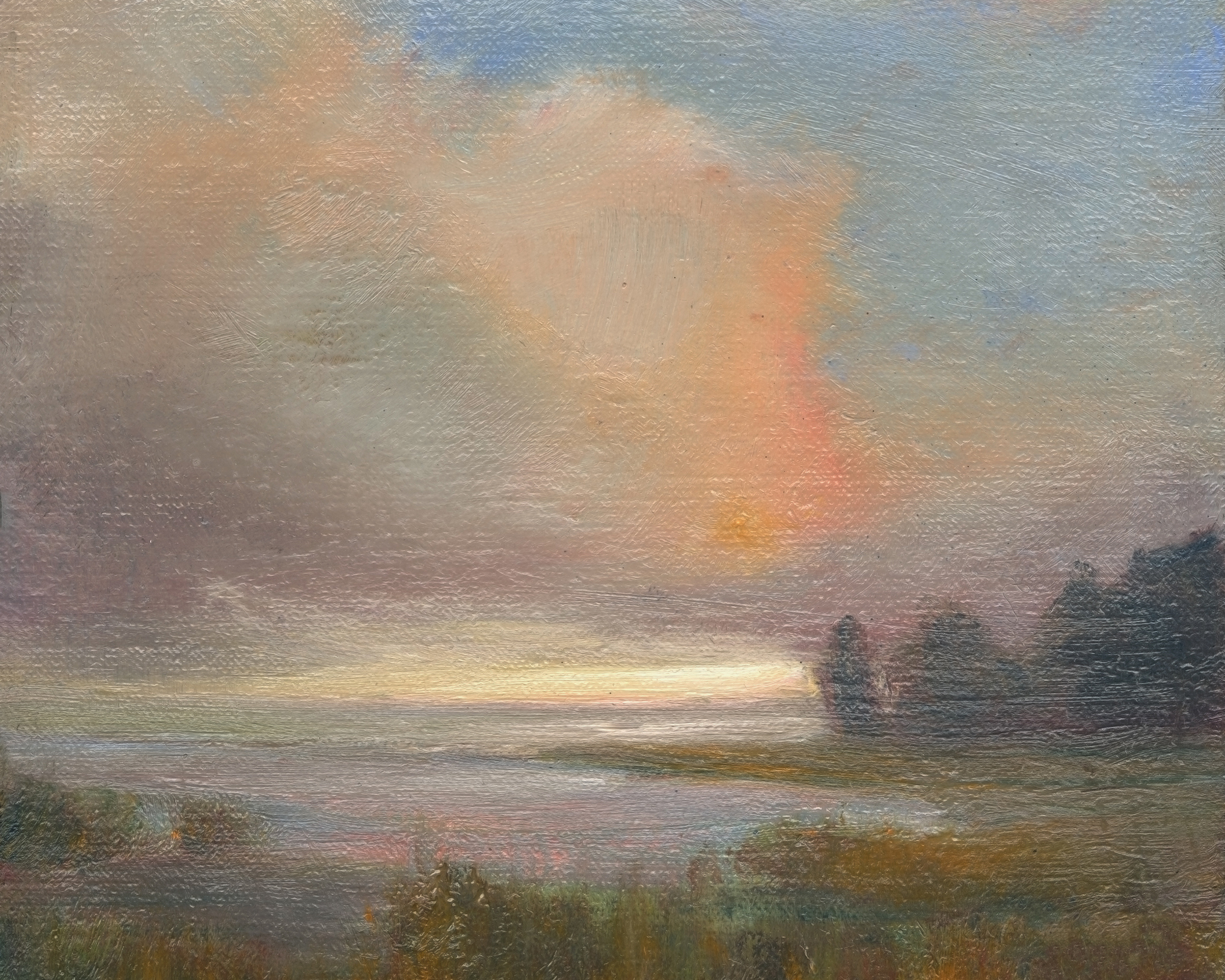 "Reflecting a serendipitous moment in time can be a deceivingly slow and deliberate process. My work in oils involves applying layers upon layers of paint and is highly influenced by my early classical training, particularly the study of light on form. Each landscape is painted in transparent layers with, sometimes, up to forty layers of paint in order to recreate the subtle play of light on the landscape as well as to control the incremental changes in tonality."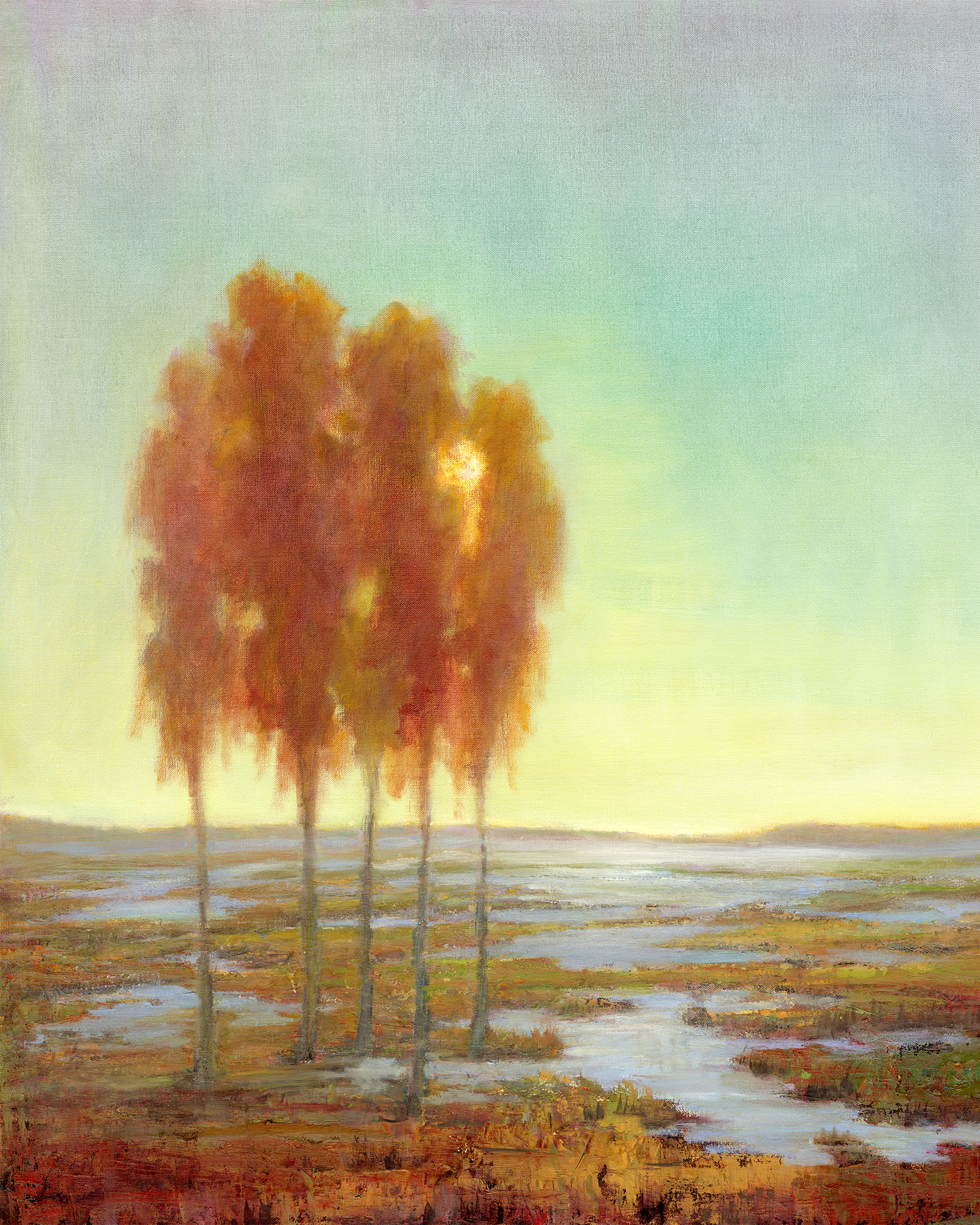 "Conversely, my abstract works veer sharply from the physical world and find their inspiration by delving into the realm of the metaphysical. This departure from the landscape is merely a change of focus from looking outward, to looking inward for inspiration. The possibilities are infinite."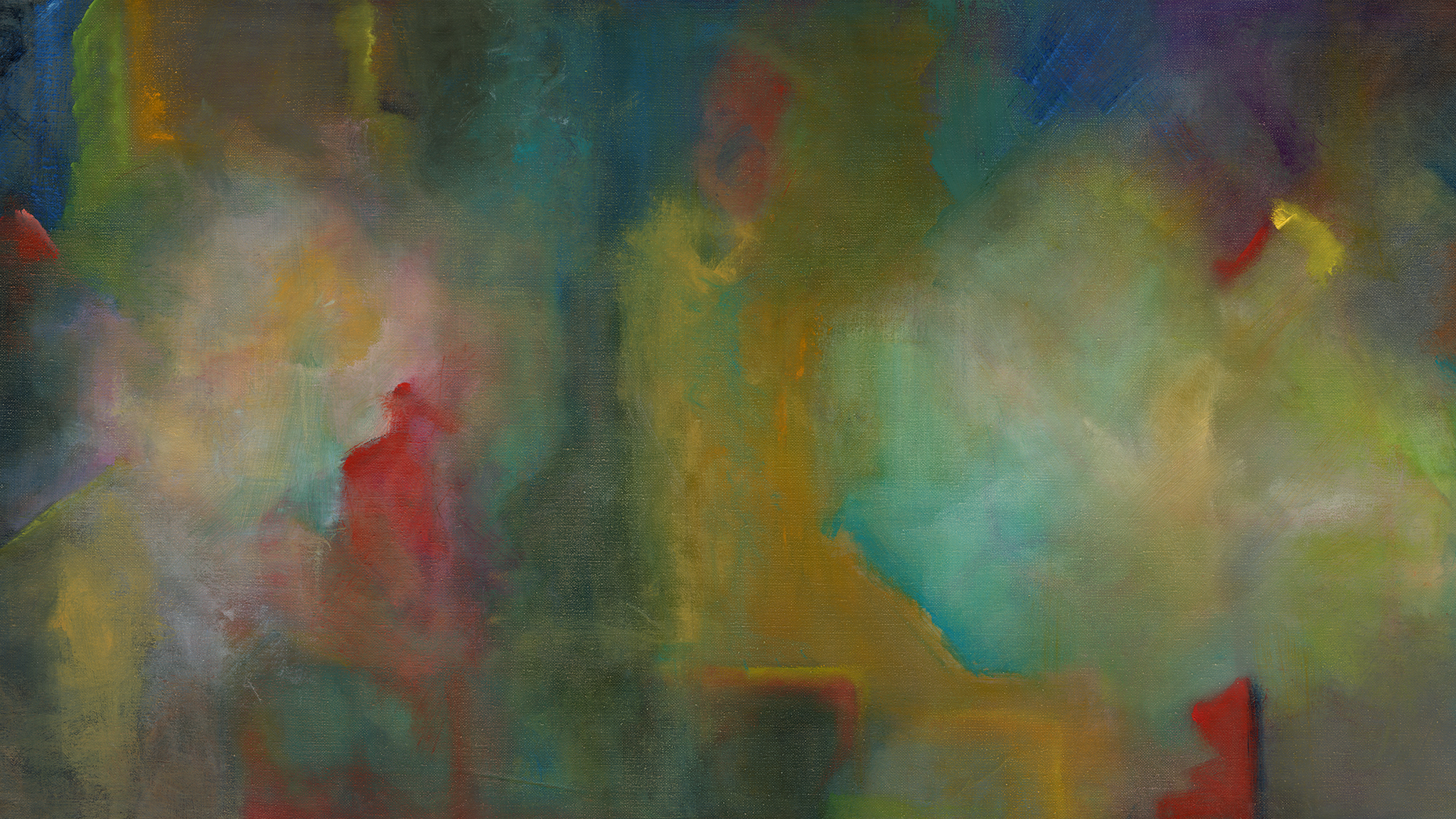 "As an artist, I believe that it is not enough to paint the literal view. My goal is to capture the essence of a feeling or a thought and hopefully connect the viewer, in a visceral manner, to that place in time."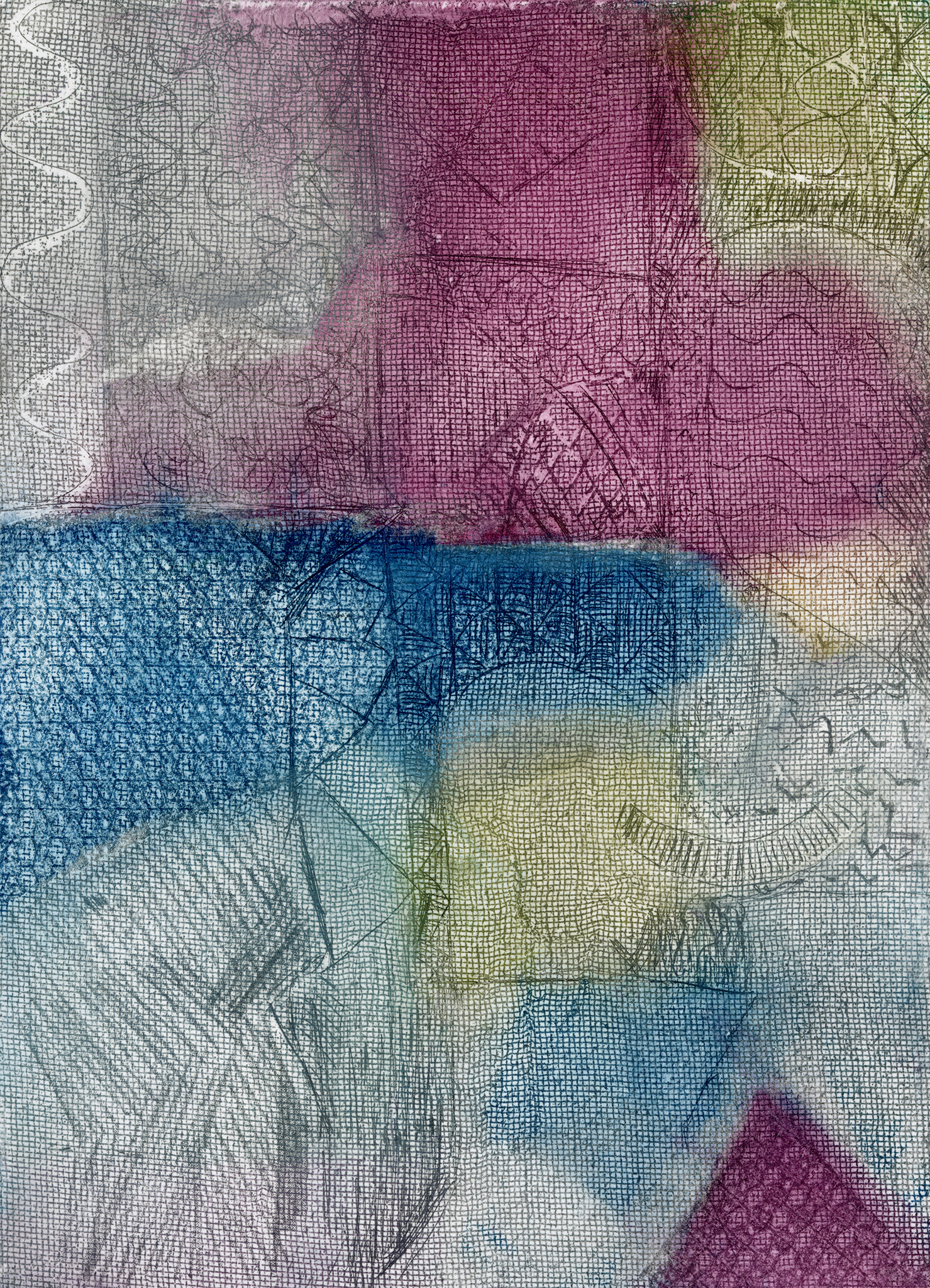 More About Julie Houck
Maine
My first visit to Maine was in the early 80's when I spent time with one of my art teachers on Little Cranberry Island. The time spent on the island had a lasting impression and years later I found myself returning to live.
Inspiration
When I was in grade school, I always got a "C" in art class. My teacher said I painted things "the wrong color" so, I grew up believing I wasn't any good at it. In college, though, art was my favorite course and I found myself transfixed by my art history classes.
Medium
I love oils and how seductive they are to work with. I also enjoy printing and creating works on paper.
Artist Hero
Turner and Rothko. Turner for his bold use of light and movement in the sky and Rothko for his incredible use of color, balance and tension in his abstracts.
Studio
I have two studios, one in Maine and one on Maui, where I spend my winters. I feel that Maine and Maui are probably the two most beautiful places in our country to live. I am lucky to have both as sources of inspiration.
Where in Maine
I love my studio in Cumberland, Maine. It's close to Portland but also easy access to the countryside. I enjoy being in a small, village community and the fact I can walk to the neighborhood bakery!
Fun Fact
I am an avid cyclist and when I am not in the studio you can find me out on the road riding my bike.
Study
I was working as a photo assistant in Boston and going to art school at night. It was the 80's and everyone kept telling me, "There is no money in art!" so I left art school and focused on my photo career. I was a professional photographer in Boston for fifteen years before returning to art and heading back to art school. I studied at the Academy of Art University in San Francisco. I also studied classical painting and drawing in France with Ted Seth Jacobs. It was the atelier study that taught me about light which is why even my most contemporary and abstract works contain the presence of light.
Sources: Portland Art Gallery