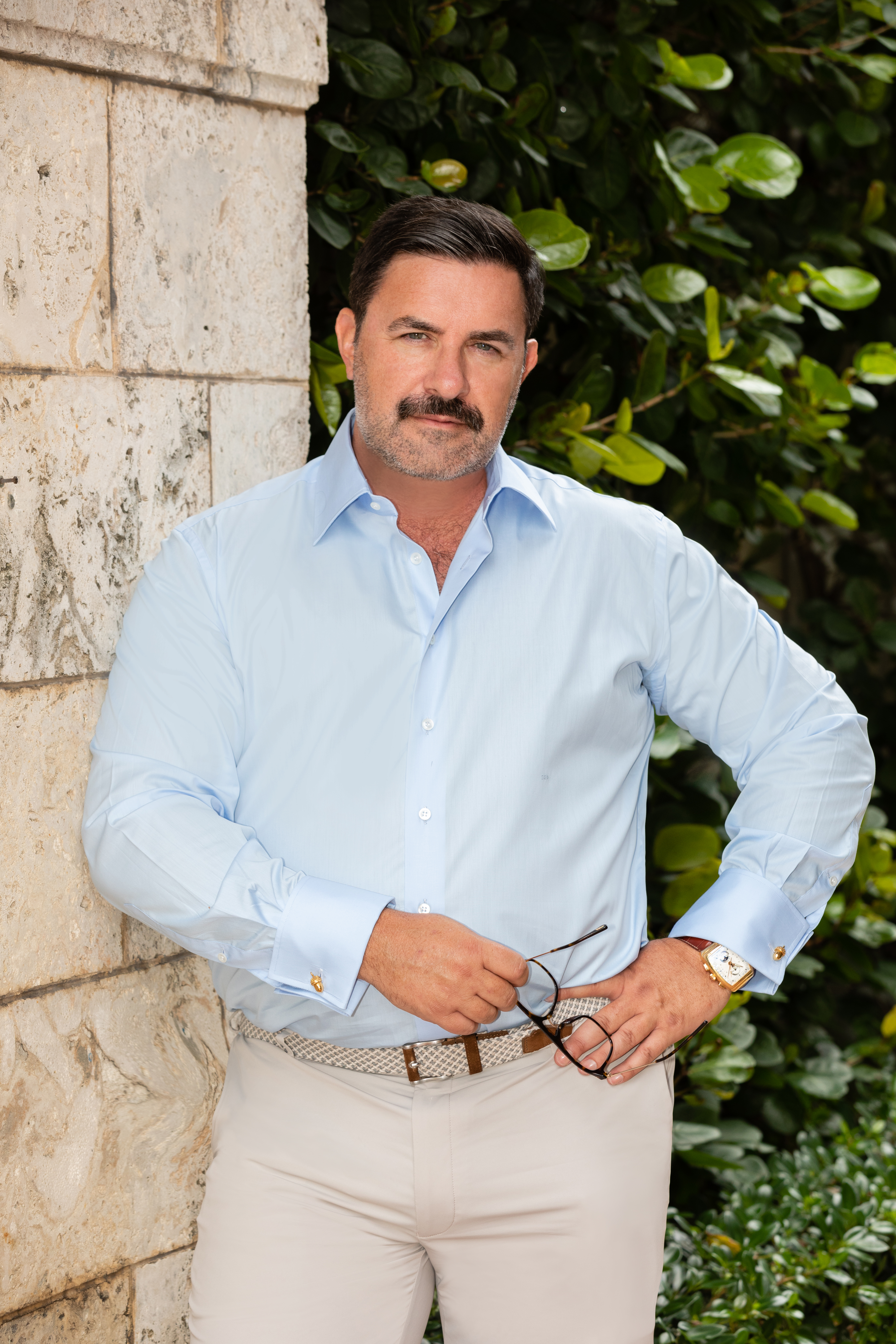 Soicher Marin to Launch The Scholar Series by David Phoenix
At High Point Market October 2021
(Bradenton, FL) August 23, 2021—In their first collaboration, award-winning interior designer David Phoenix and third-generation art house Soicher Marin present the Scholar Series, seven collections of sophisticated images that span time periods and artistic mediums.
Reflecting David's extensive interior design work, the collections are rooted in tradition and viewed through a unique, contemporary lens. "I've always been fascinated by classical European design and architecture as well as turn-of-the-century and modern art," David says. "An intricate column study or a soulful brushstroke—beauty is beauty." David's new Scholar Series explores pen and ink drawings, chalk and gouache studies, watercolors, photography, and printed illustrations. "Over the years, inspired by travel, studies, even doodles, I've collected images that stuck with me. Soicher Marin really let me run with my vision. It's been such a joy to see my ideas realized in beautiful prints on paper and canvas."
The Scholar Series comprises over 200 pieces in seven collections: Anatomy in Art, Architectural Origins, Renaissance Studies, Mosaic Musings, Celestial Visions, Abstract Expressions, and Landscapes & Seascapes. "We could not be more thrilled," says Eduardo Marin, President and CEO of Soicher Marin. "David's collection is a true masterclass in art and design."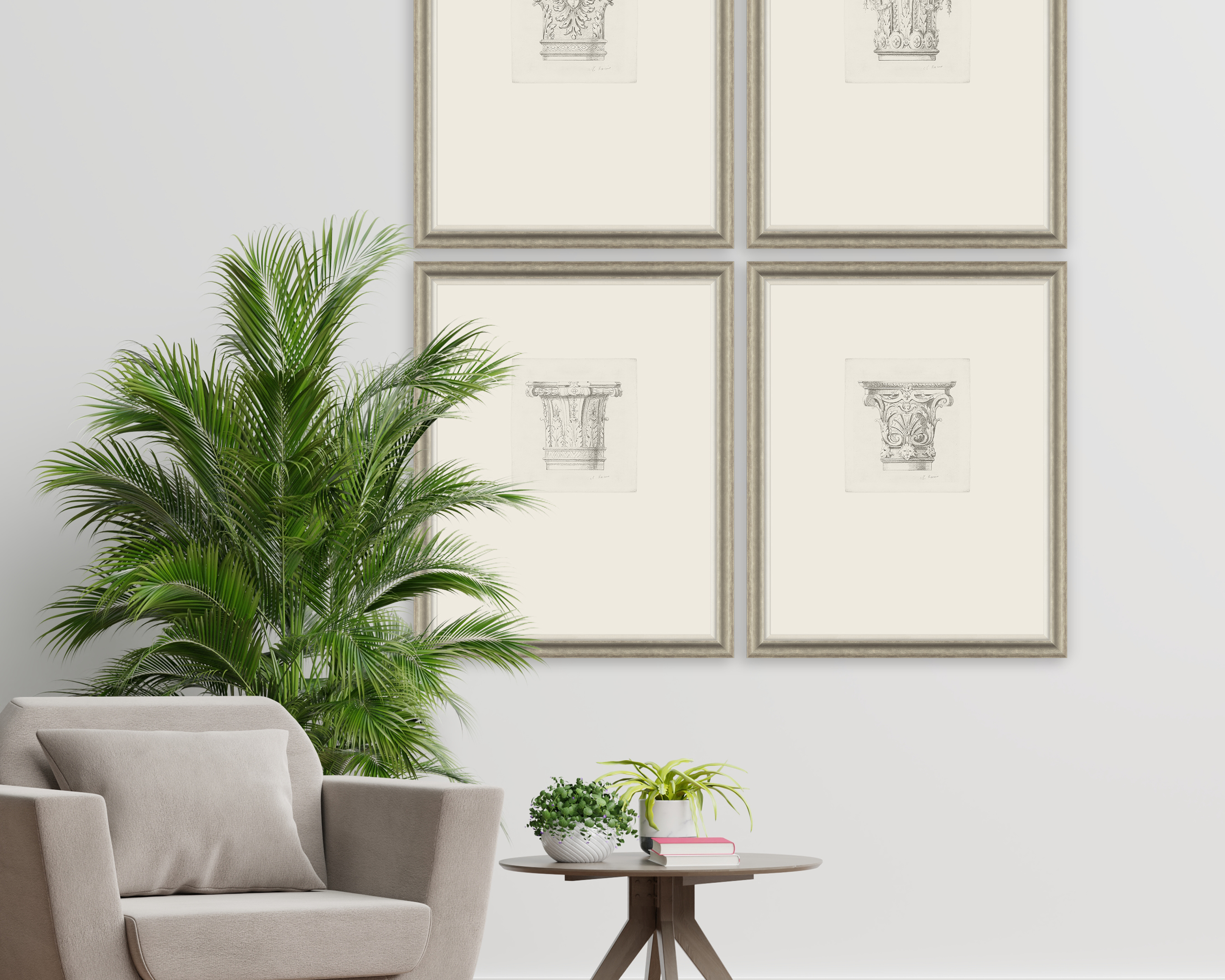 Anatomy in Art
Provocative portraits, anatomical studies, and moody vignettes make up Anatomy in Art, a collection of prints based on various mediums. "From raw to refined, these pieces pay homage to the endless inspiration provided by the human form," David says. "People will always be interesting—and beautiful."
Architectural Origins
The most extensive collection in the series, Architectural Origins celebrates the building blocks of classical architecture. Detailed sketches of column capitals, ceiling designs, and archways juxtapose with the real thing: arresting photographs in amazing spaces. "The striking modernity of these interior photographs proves the enduring style of classical architecture," David says.
Renaissance Studies
The epicenter of the Renaissance: Florence in the 1500s, informs this collection of decorative and architectural sketches. "Exciting discoveries in science alongside a collective, unabashed pursuit of beauty define this period," David says. "These images celebrate the innovators and artists of that incredible moment in history."
Mosaic Musings
Ancient tilework in gorgeous, aged palettes and graphic motifs fill this stunning collection. "This detailed form of decoration appeals to my affinity for symmetry, unparalleled artistry, and cultural symbolism," David says. "The patterns remain as compelling today as they have been for 4000 years."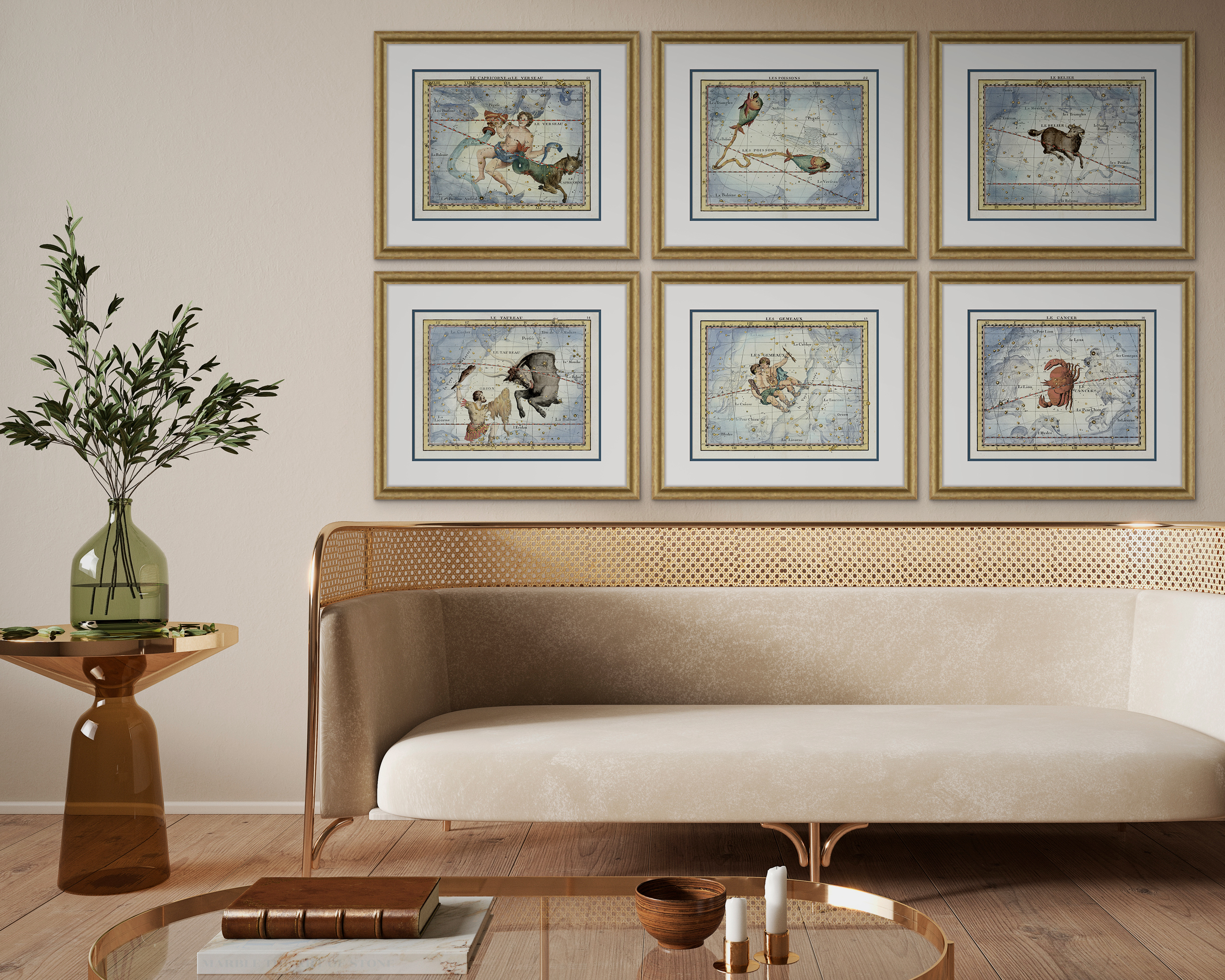 Abstract Expressions
In the most modern collection of the Scholar Series, colorful line drawings and expressive paintings embrace the abstract. "As much as I am a history fanatic, I'm equally interested in how aesthetics shift and evolve," David says. "Abstract Expressions brings us to the 20th and 21st century's take on art, a style I particularly love to pair with my more traditional interiors."
Landscapes & Seascapes
"Nature is a constant, abundant source of inspiration," David says. "I wanted to curate a group of plein air paintings inspired by some of my favorite turn-of-the-century artists like Rigaud in France, trailblazing Anna Althea Hills in Pennsylvania, and Guy Rose and William Wendt in magical California." The spirited, colorful collection explores terrain from mountaintops to the coast, as seen through adoring artist's eyes.
Celestial Visions
From a whimsical map of the Zodiac to a photorealistic triptych of Saturn, the pieces in Celestial Visions span from a time of curiosity to discovery. "I'm fascinated by the intersection of science and art. As a Gemini, I am a self-described seeker of knowledge—and I'll add beauty to that!," David says of the highly personal collection. "I can see using this collection anywhere from a boy's room to a sophisticated library, where the exotic, colorful Zodiac star charts hang alongside the dramatic planetary photographs."
--
About David Phoenix
David Phoenix is an award-winning designer known for his elegant style and luxurious, comfortable interiors. The client-driven firm has delivered personal, sophisticated, and thoughtful homes to celebrities, royalty, and financiers for nearly three decades. David is newly based in Palm Beach, FL, after years in California, where he was named by the Hollywood Reporter as one of the top 25 interior designers in Los Angeles. David's work is consistently recognized in various publications, including multiple covers of Architectural Digest and stories in Traditional Home, Veranda, LUXE, and more. This year, David adds Soicher Marin to a growing stable of product collaborators, including textiles with Kravet and furniture with Hickory Chair. www.davidphoenix.com
About Soicher Marin
Soicher Marin is a third-generation family business creating works of art for interior designers and the retail customer since 1959. We source our art from dealers and artists from around the globe and every piece is made to order with archival paper and canvas using water soluble, environmentally safe inks. Based in southwest Florida, Soicher Marin proudly makes all its products in the USA. Always and forever. https://soicher-marin.com
###
For Press information, please contact: